Advantages of locating
your office in Qdoor
What services and advantages does Qdoor Business Center offer?
Prestige Prime Location
Offices located between Paseo de Gracia and Rambla Cataluña, in the financial, economic and social center of Barcelona.
Tax and social address of your office.
Corporate advertising in the reception and door directory of your office.
Excellent communication: Bus, Metro, FFCC, parkings.
High standing commercial and restaurant area.
Elegant and spacious offices and offices for exclusive use
Access by personal non-transferable code 24h / 7 days a week / 365 days a year.
Access control, video surveillance and security 24h / 365 days a year.
High-quality modern furniture: large tables, lockable cabinets and filing cabinets, ergonomic chairs.
Soundproofing of offices, acoustic insulation in walls and floors.
Pleasant and efficient natural and artificial lighting in all offices.
Air conditioning/heating individually controlled in each office.
Cleaning, disinfection and hygiene and maintenance of offices and common areas.
Supplies included in the rent (water, electricity, community fees, IBI,…).
Time control.
Receptionist and Secretarial services
Personalized multilingual telephone calls.
Personalized attention visits.
Receipt of correspondence and parcels.
Call forwarding and immediate alerts.
Reservation service and control and management of all our meeting rooms.
Maximum privacy and confidentiality.
Periodic report of time control of your employees.
Technology and communication
Secure connection to the internet by high speed Fiber optic, via network cable and/or Wifi.
Possibility of enjoying a new telephone line for the exclusive use of each member.
Telephone terminal for each office workstation.
Latest generation interactive screen for videoconferences, training, presentations…
Central printer and latest generation multicast equipment and features, fully usable confidential.
Monthly rental includes black and white prints and color prints*.
* Quantities to consult.
Work with complete flexibility and tranquility.

Soundproof,
and with private access.

Multipurpose rooms for meetings and events. With a last generation 65-inch interactive screen, high-speed Wi-Fi, flipchart, material and catering. Ask us for our availability and prices.

Multilingual and with personalized telephone service.
Elegant waiting areas, fully equipped Caffé-Gallery and Terrace-Bistrot and Phone Booths.

Non-transferable personal code 24h / 7 days / 365 days a year.

Service available for
your workers.

Design, Elegance
and Hygiene
Bright and comfortable offices with quality furniture. Clean and sanitized spaces.

Ethernet, symmetrical fiber optic, wi-fi, plus dedicated phone line.

Daily press and osmotic water, still and sparkling, unlimited use for all Qdoor members.
If you wish, next to your Qdoor rate you can optionally have these services
B/W printer, extra furniture and stationery and office supplies.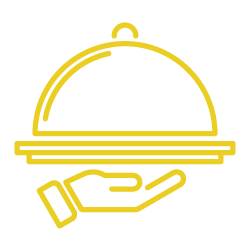 Catering service and coffee capsules exclusively for Qdoor members.
* Consult us the conditions of these two optional services.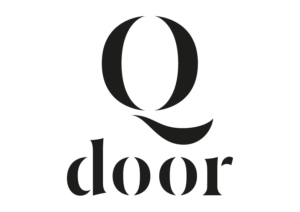 BUSINESS CENTER